Did You Know?
...that Satrinai is a Skrull Planet Named after World Famous Guitarist Joe Satriani.
...that Loki took on the form of the Scarlet Witch in her astral form and recruited a team of Avengers to face the Elder God Chthon.
...that Mjolnir (Thor's Hammer) literally means "that which smashes."
...that Hank Pym has had the most Aliases that any other Avenger.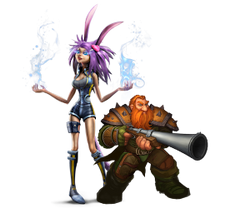 MMO Games
Go to these sites for info or for help with your own wiki!
Aion • Aura Kingdom • Battlestar Galactica Online • City of Titans • Club Penguin • Club Penguin Rewritten • DC Universe Online • Diep.io • Disney's Toontown Online • Dragon's Prophet • Dragon Nest SEA • EVE Online • EverQuest 2 • Fallen Earth • Final Fantasy • MapleStory • Marvel Heroes • Ragnarok Online • Revelation Online • ROBLOX • RuneScape • Skyforge • Star Wars: The Old Republic • TERA • Tibia • Toontown Rewritten • World of Warcraft
Want your community included? See how!

Ad blocker interference detected!
Wikia is a free-to-use site that makes money from advertising. We have a modified experience for viewers using ad blockers

Wikia is not accessible if you've made further modifications. Remove the custom ad blocker rule(s) and the page will load as expected.