Featured Hero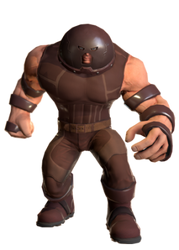 Juggernaut
Known as the Juggernaut, Cain Marko has been both villain and hero, even joining Professor Xavier's X-men on occasion.
Monthly Poll
Most anticipated Team-Up:
Did You Know?
...that Satrinai is a Skrull Planet Named after World Famous Guitarist Joe Satriani.
...that Loki took on the form of the Scarlet Witch in her astral form and recruited a team of Avengers to face the Elder God Chthon.
...that Mjolnir (Thor's Hummer) literally means "that which smashes."
...that Hank Pym has had the most Aliases that any other Avenger.